If you're umm-ing and ahhh-ing over Invisalign in Parramatta either for yourself or for a loved one then you're going to want to understand all the advantages and possible downsides of this brace system. Having a clear list of the good, the bad and the ugly is a sure fire way to get you to a place where you're able to make an informed decision. With that in mind let's look at all the information surrounding these invisible braces.
What is Invisalign?
Let's start off with the basics. What actually is Invisalign?
Invisalign is the world leading brand for clear braces, they've shot to fame in the last fifteen years through their online presence and assistance from influencers.
The trays are made from clear plastic which means they're pretty much invisible when they're being worn, it also means they're durable and totally removable.
Like traditional braces they work by applying pressure to the teeth, forcing them to move to a new position, but unlike fixed wire braces they don't need to be altered by the dentist every few weeks. Instead every two weeks you move to a new set of braces which instigates the next part of the treatment.
The advantages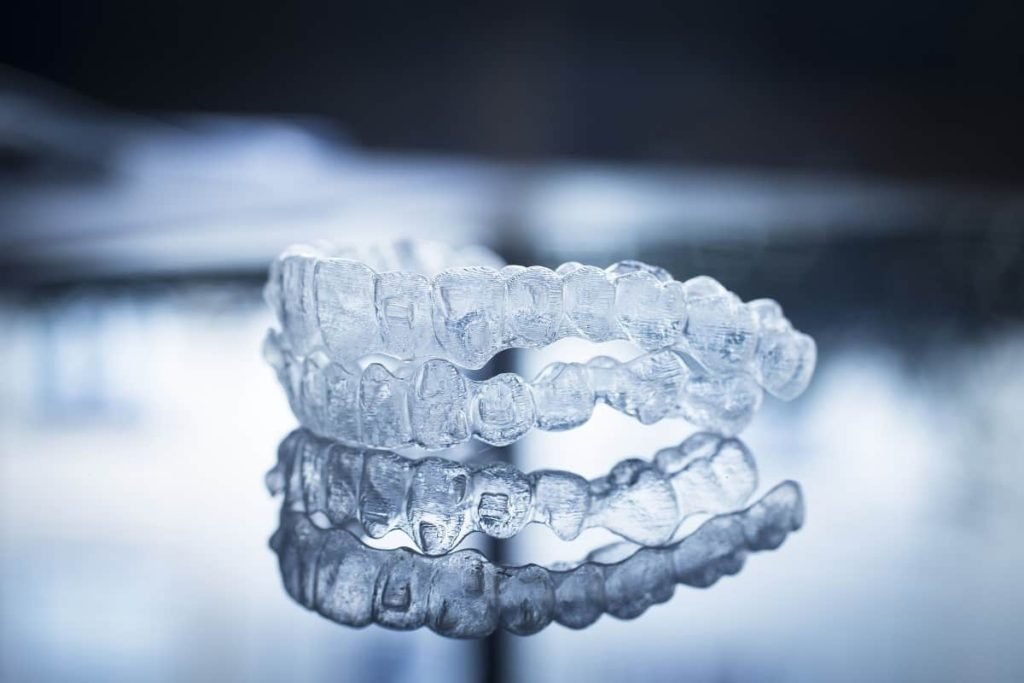 One of the most obvious benefits of Invisalign is that of course, they are extremely subtle when patients are wearing them and since you're going to be wearing them for 22 hours a day this is really important. Braces have now become far more accepted as a general rule anyway, but for some people the idea of wearing wired braces can still be a little bit daunting, especially if they're working in a professional setting, this isn't a concern with Invisalign which is great.
The second thing to keep in mind is that they're removable, this is great for a couple of reasons.
First and foremost as it enables the user to have just as good a daily brush as they did prior to getting braces. It's actually very common for people undergoing orthodontic treatments to end up developing gum disease and areas of decay as the teeth and gums have traditionally been harder to clean when wearing braces. As you'll be taking your braces out at cleaning times with Invisalign this simply isn't an issue anymore.
Having braces that are removable when eating is also great as it allows the wearer to continue on with their diet with no need to change, and finally it means they can go complete braces free on those very special occasions.
Invisalign is also very comfortable to wear and doesn't rub along the gum or lips which other types of braces sometimes do.
The things to look out for
There are a couple of things you might want to keep in mind when thinking about Invisalign. Firstly that they are removable and although this comes with heaps of benefits it can also mean the temptation to take them out is greater. Sure, as mentioned if your best pal is getting married, have the day off, but taking them out every Saturday is going to delay your treatment time, and also could mean you end up with teeth which are not entirely straightened.
Secondly, not all dental issues are fixable with Invisalign. What you might find is that your case is too complex to fix through this particular type of brace or that you're going to need accessories alongside the braces which your dentist will go into more detail with you about.
Any surgical or invasive procedure carries risks. Before proceeding you should seek a second opinion from an appropriately qualified health practitioner.